~French Onion Stuffing~
Ingredients
• 1 loaf of Klosterman White or Wheat Bread, cubed and dried
• 6-12 soft pretzels, torn and dried
• 3 large onions, finely diced
• 6 stalks of celery, finely diced
• Whole garlic, peeled and chopped
• 48 ounces beef broth
• 16 oz. salted butter
Instructions
1. Tear bread and pretzels into bite sized pieces and lay flat on a baking sheet.
2. Leave out overnight uncovered to dry out.
3. Saute onion, celery and garlic in butter until translucent and fragrant.
4. In a large mixing bowl, toss dried bread & pretzels with sautéed ingredients until combined.
5. Pour beef broth over mixing bowl contents, mix well, and then stuff into bird, crock pot or baking pan.
6. Bake at 350 degrees F for about 30-45 minutes, or on HIGH for crock pot, until golden brown, and then dig in!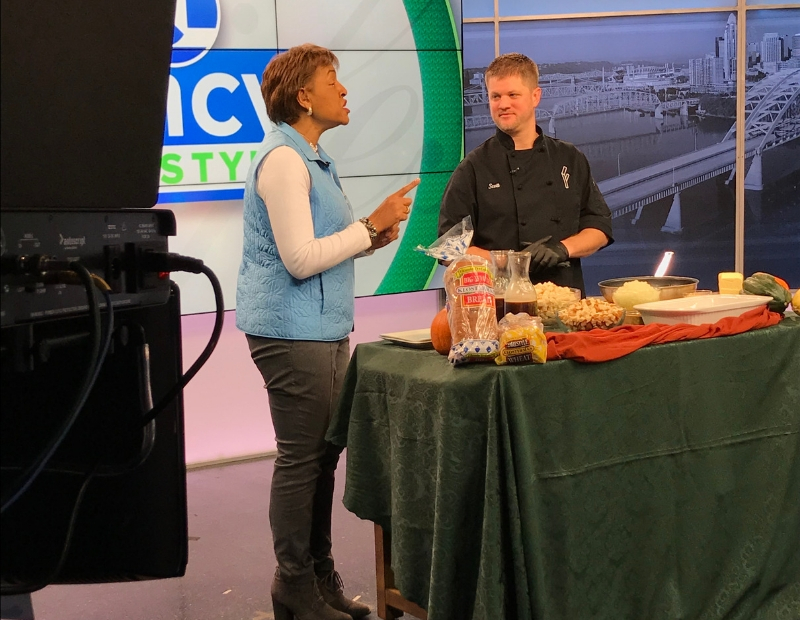 ---