Cranberry Brie Bites
Ingredients
1 (8oz) tube of crescent dough
Cooking spray (for pan)
Flour (for surface)
1 (8oz) wheel of brie
1/2 cup whole berry cranberry sauce
1/4 cup chopped pecans
6 sprigs of rosemary, cut into 1″ pieces
Directions
1) Preheat oven to 375º and grease a mini muffin tin with cooking spray. On a lightly floured surface, roll out crescent dough and pinch seams together. Cut into 24 squares. Place squares into muffin tin slots.
2) Cut brie into small pieces and place inside crescent dough. Top with a spoonful of cranberry sauce, some chopped pecans and one little sprig of rosemary.
3) Bake until crescent pastry is golden – or about 15 minutes
These are best warm, but are just as good cold
Roasted Tomato & Ricotta Crostini with Pesto & Balsamic
Pesto
Ingredients
1/2 cup pine nuts, lightly toasted
3/4 cup extra virgin olive oil
2 garlic cloves
2 cups packed basil leaves (2 1/2 ounces from 1 big bunch or 2 smaller bunches)
1 cup finely grated parmesan cheese (3 ounces)
1/2 teaspoon kosher salt, more to taste
Directions
1) Pulse pine nuts in a food processor until they're completely broken down. Stop to scrape down the sides of the bowl with a spatula from time to time. Add olive oil and garlic and pulse until garlic is finely chopped.
2) Chop basil very roughly – just run a knife through it once or twice to cut most leaves into half or thirds – then add to food processor. Pulse, stopping every 15 seconds to push the leaves down with a rubber spatula, until basil is entirely worked into the oil. Pulse for another few seconds, and then stop to prevent the basil from turning brown.
3) Pour pesto base into a bowl and add grated cheese and salt. Stir to combine, then taste and adjust seasoning as needed.
Honey Ricotta
Ingredients
1 cup ricotta cheese
1 tablespoon honey
Directions
Mix ricotta and honey until combined.
Balsamic Grape Tomatoes
Ingredients
1 pint of grape tomatoes
1 tablespoon olive oil
1/4 teaspoon ground black pepper
1/2 teaspoon kosher salt
1 tablespoon balsamic vinegar
Directions
Mix all ingredients together. Place tomatoes on a sheet tray and put in the oven at 275º for 30-40 minutes, or until nicely roasted. Cut tomatoes in half once cool.
Assemble your crostini
Directions
Cut 1/3 inch thick slices of French baguette and brush with olive oil, sprinkle some Italian seasoning and salt & pepper on top. Toast slices in the oven at 350º for 6-9 minutes, or until lightly golden brown. Top crostini with a layer of ricotta mix then place some of the roasted grape tomatoes on top of the ricotta. Put 1/2 teaspoon of pesto sauce on top of the tomatoes & enjoy!
Maple Glazed Bacon Wrapped Shrimp with Bourbon BBQ Sauce
Ingredients
16 large tail-on shrimp
8 pieces of bacon (cut in half)
2 tablespoons real maple syrup
1/2 cup of your favorite BBQ sauce
1 tablespoon of your favorite bourbon
Directions
Tightly wrap shrimp with bacon. Start at the top and work your way towards the tail. Lightly season with pepper.
Sear shrimp in a skillet over medium heat until bacon is crispy, turning over halfway through.
Place shrimp on baking tray. Brush maple syrup over shrimp and bake at 350º for 3 minutes or until shrimp is cooked through.
Mix bourbon into BBQ sauce, dip bacon wrapped shrimp in sauce & enjoy!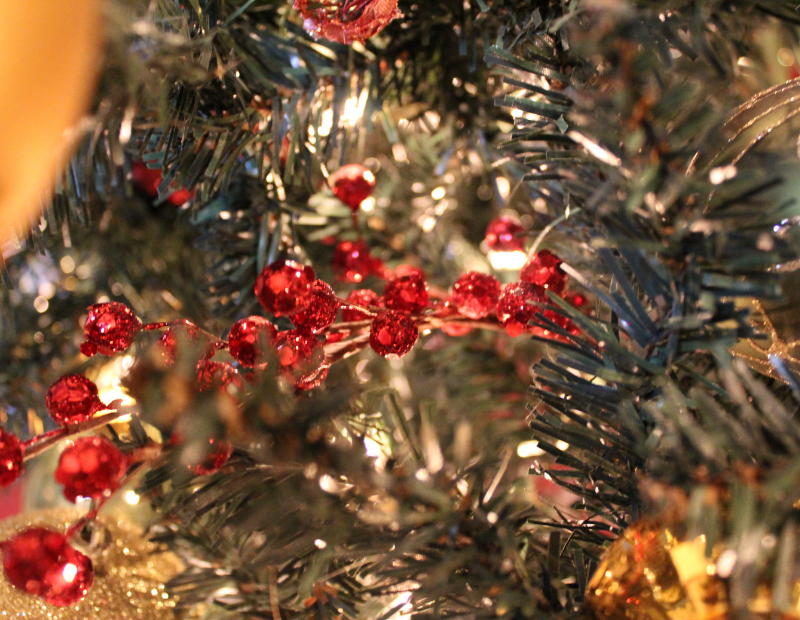 ---